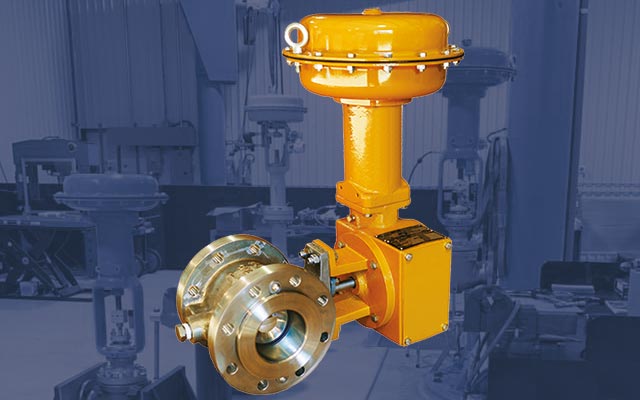 E.P.&S. provides Segmented Ball Control Valves. The flanged rotary valve utilizes a segmented ball with a contoured V-Notch, to offer tight process control. Outfitted with a standard spring and diaphragm actuator and positioner, this control valve package offers accurate control, is highly reliable, and is readily available for shipment at a very competitive price. All of the products are manufactured or rebuilt to exacting standards, meet industry specifications (including ASME B16.5, ASME B16.10, ASME B16.34, ANSI/ISA-75, NACE MRO175), and are assembeled, tested, and calibrated using state of the art technology. Facilities are ISO 9001:2015 certified.
Size 2″ – 10″ (12 inch is not yet released)
Pressure Class 150 & 300
Body Materials WCC, CG8M, Others on request
Flow characteristics: modified equal percentage with forward flow into the convex side of the V-Ball
Seat Configurations: Soft, Metal, Heavy Duty Metal
Shutoff: Class IV & VI (per ANSI / FCI 70-2)
Request a quote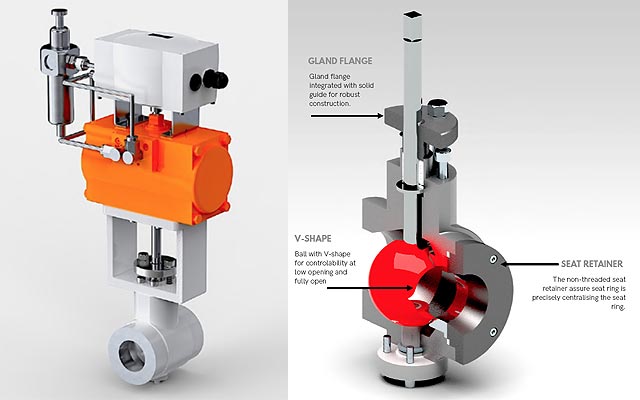 The Rotary Segmented Ball valve above is a self-centering seat and splined drive shaft that prevent motion loss. Reliable for control application, the model is one of the moste competitive and robust segmented V-notch bll valves in the market.
Request a quote