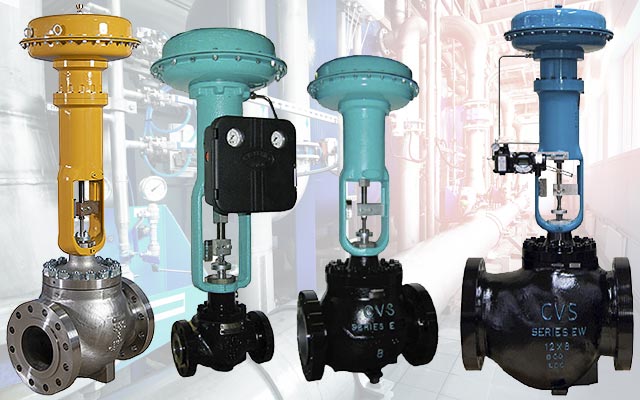 E.P.&S. provides Plug and Cage Control Valves. The Series is a single port globe-style body with composition or metal seats and a balanced "push-down-to-close" valve plug. There are different versions available:
Intended for applications requiring low leakage rates with composition seating (TFE) for tight shutoff requirements or metal-to-metal seating for higher temperature capabilities. The valve plug has a two-piece upper seal.
Globe-style with integral end connections, post guiding, and quick-change trim. These valves are used in chemical or hydrocarbon processing applications or in applications that require control of non-lubricating, viscous, or other hard-to-handle fluids.
Intended for general control applications over a wide variety of temperatures and pressure drops. This design has an upper piston ring seal and metal-to-metal seating.
Globe-style with cage guiding, clamped seat rings and push-down-to-close valve plug action. Providing excellent pressure and flow control on steam, gasses, and various liquid processes.
Request a quote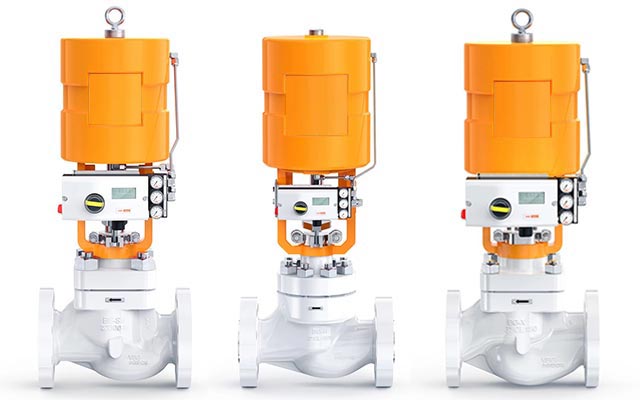 The high-performance control valves above are used in critical low and high pressure applications, all the while boasting easy, quick, and economical maintenance. In contrast with other control valves operated by spring-diaphragm actuators, the valve is operated by a double acting piston actuator with a spring return fail action that takes advantage of its high pneumatic stiffness. That ensures excellent and accurate positioning during throttling as well as fast and reliable response to changes in the control signal. There are different versions available:
Version for most continuous process industries with excellent sealing capacity and reliability.
High pressure version, incorporated the high performance characteristics such as, high performance, easy maintenance.
Version recommended for use in utilities and general services, with compact sizes and reduced weights, which makes for easy installation and maintenance.
Request a quote