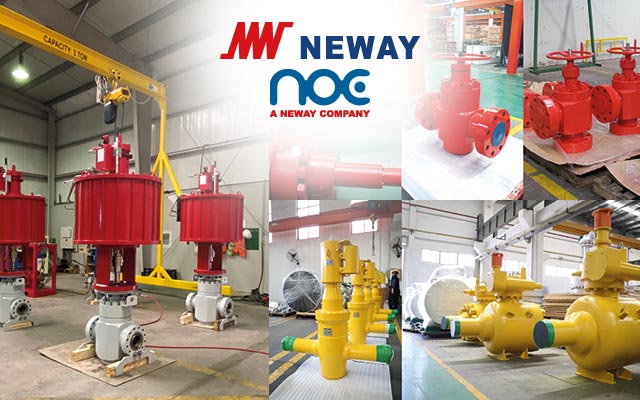 › In addition to its trading activity, E.P.&S. is the Distributor in Western & Central Africa for NEWAY – NOE
Neway Oil Equipment (NOE) is part of the NEWAY Group (SSE 603699) and was established in the year 2007 to cater for the upstream drilling and exploration market. NOE manufacture and deliver highly reliable high pressure valves, wellhead equipment, Christmas trees, manifolds and other upstream petroleum equipment according to API 6A & 16C, for the most demanding oilfield applications.
Currently NOE has developed full range of API 6A & 16C products along with carrying certifications pertaining to ISO 9001, ISO14000, OHSAS18001, API17D and TS 2710N10-2013, CE-PED qualification.
NOE have appointed E.P. & S. to be your local partner for their API6A Wellhead, Choke & Subsea valve products for Western & Central Africa. E.P. & S. will be your focal point for supporting all your technical & commercial needs including:
Product technical support
Quotations for valves & spare parts
Assistance with replacing other brands with NOE products
Management of obsolete products
E.P.&S. is your distributor in Angola, Cameroon, Chad, Congo, Equatorial Guinea, Gabon, Ghana, Guinea Conakry, Ivory Coast, Niger, Senegal. Please contact us for any other country in Africa.