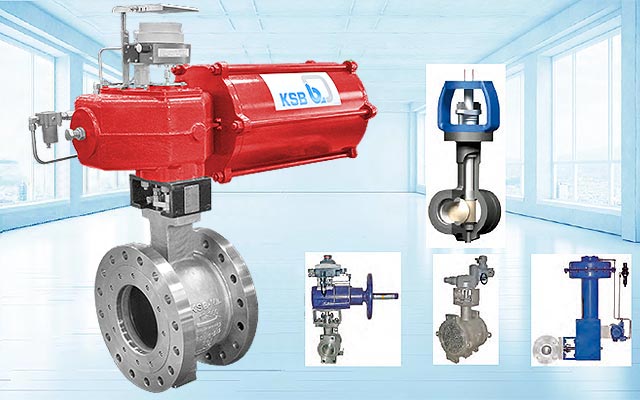 E.P.&S. provides Eccentric Rotary Plug Valve:with Rack & Pinion Actuator, Electrical actuated with Low Noise Pak or Diaphragm Actuated with linkage assembly.
Size DN 25 to 500
Leakage class

: Class IV (Metal to Metal seat) – Class VI (PTFE seat)

Design Standard ASME B16.34
Compact design with high rangeability and Cv
Self aligning eccentric rotating plug
Requires less actuator torque
Reduced trim options available
Request a quote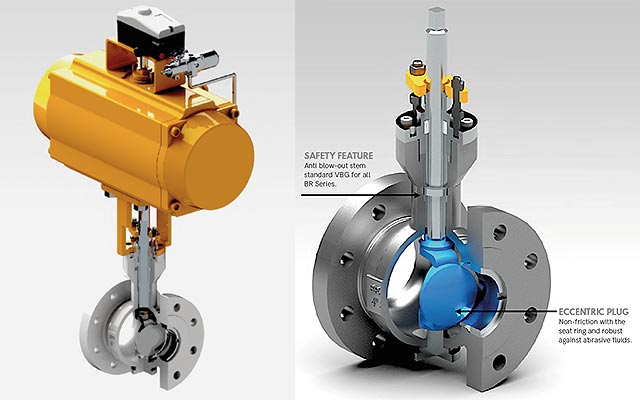 The Rotary Eccentric Plug Control valve above is versatile, with excellent cost-benefit ratio and can be used in most applications involving low and medium pressures, particularly where a high flow rate is required. The robust non-crossover shaft remains out of the flow path and creates an unobstructed passage area, factors that enable valve to perform duties in light and slightly erosive conditions. The plug, which moves away from the seat immediately upon the first degrees of rotation, assures a long-lasting sealing capacity.
Request a quote