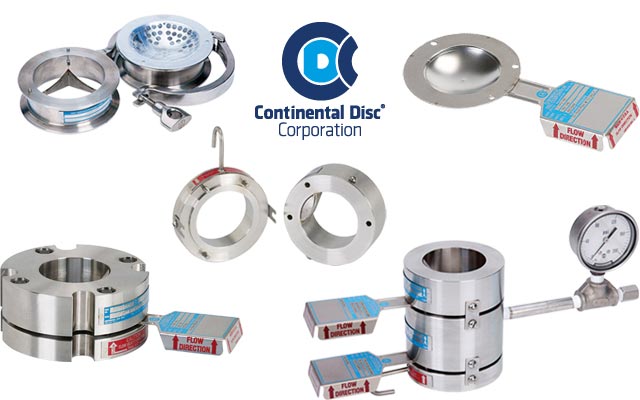 › In addition to its trading activity, E.P.&S. is the sole Agent in Western & Central Africa for the leading manufacturer CDC (Continental Disc Corporation).
Established in 1965, Continental Disc Corporation is a leading manufacturer of rupture disc (bursting disc) devices for a variety of process industries, including chemical, petrochemical, petroleum refining, pharmaceutical, beverage, food and dairy, aerospace, gases, electronics, and other markets worldwide.
Continental Disc Corporation is committed to providing the products, services, and quality you expect from the leading overpressure safety company.
Rupture Discs (Bursting Discs) function as a pre-designed "weak point" in a pressurized system, and they should be the strongest part of your pressure protection system.
Continental Disc rupture discs (bursting discs) utilize innovative, patented designs, the highest quality materials from traceable sources, and ISO 9001 manufacturing procedures performed by skilled craftsmen.
Download product selection guide
E.P.&S. is your distributor in Angola, Cameroon, Chad, Congo, Equatorial Guinea, Gabon, Ghana, Guinea Conakry, Ivory Coast, Niger, Senegal. Please contact us for any other country in Africa.