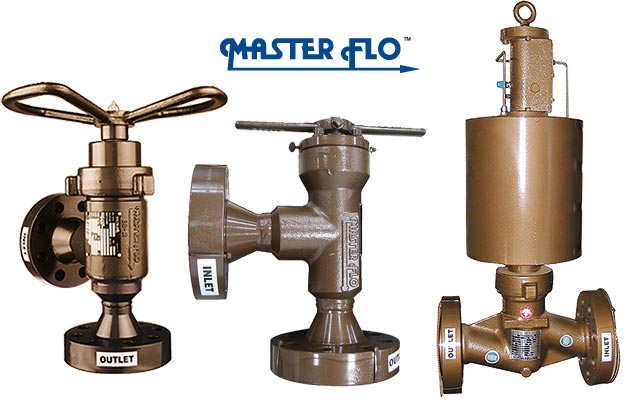 › In addition to its trading activity, E.P.&S. is the Distributor in Western & Central Africa for MASTER FLO
MASTER FLO Valve Inc. provides surface and subsea flow management solutions for the global oil and gas industry. Our customers rely on their choke valves, control valves, actuation, and automation and communication solutions, along with their expertise and worldwide support, to lower cost and optimize production through reliable flow for the life of their fields.
The company was established in 1979, and their goal has always been to provide the products, services and solutions that the customers need to effectively manage flow. A network of sales and service centers is strategically located around the globe to support your local operations, wherever you are.
MASTER FLO have appointed E.P.&S. to be your local partner for Choke Valves for Western & Central Africa. E.P. & S. will be your focal point for supporting all your technical & commercial needs including:
Product technical support
Quotations for valves & spare parts
Assistance with replacing other brands with MASTER FLO products
Management of obsolete products
MASTER FLO's dedicated Engineering and Research and Development teams set the standard for advancement of choke valve technology and products. That's why the global surface and subsea oil and gas industry turns to MASTER FLO technologies, products and solutions for severe service applications and other situations in which reliable flow is critical. Our ongoing Research and Development has advanced choke valve design to enhance our already impressive erosion resistance, developed proprietary new materials for erosive and corrosive service, and lowered costs with proprietary MASTER FLO technologies that make choke valves easier to inspect and maintain in the field.
E.P.&S. is your distributor in Angola, Cameroon, Chad, Congo, Equatorial Guinea, Gabon, Ghana, Guinea Conakry, Ivory Coast, Niger, Senegal. Please contact us for any other country in Africa.