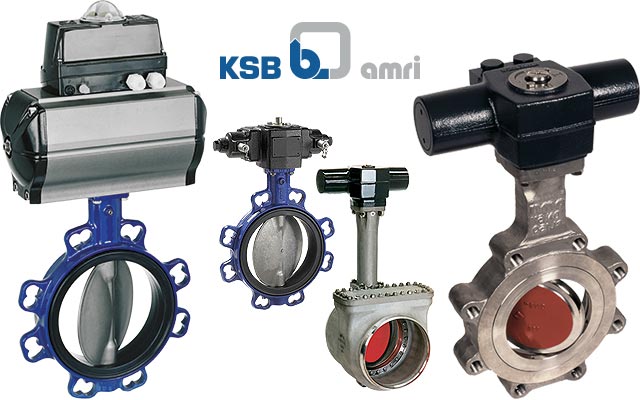 › In addition to its trading activity, E.P.&S. is the Distributor in Western & Central Africa for KSB – AMRI
KSB is a German company, and have been manufacturing valves for decades. Today, the company with more than 100 years of experience is present in 100 countries, employs 16 000 staff and provides aftersales services to all the end users through a network of 160 service centers around the world.
KSB portfolio includes:
Gate, Globe, Check and Ball Valves
Strainers
Diaphragm Valves
AMRI Butterfly Valves:
– Centred disk butterfly Valves (ISORIA)
– Eccentric disk butterfly Valves (DANAIS)
Gears, pneumatic/electric Actuators and associated instruments
KSB have appointed E.P. & S. to be your local partner for their Butterfly (AMRI), Gate, Globe, Check, Ball Valves for Western & Central Africa. E.P. & S. will be your focal point for supporting all your technical & commercial needs including:
Product technical support
Quotations for valves & spare parts
Assistance with replacing other brands with KSB products
Management of obsolete products
E.P.&S. is your distributor in Angola, Cameroon, Chad, Congo, Equatorial Guinea, Gabon, Ghana, Guinea Conakry, Ivory Coast, Niger, Senegal. Please contact us for any other country in Africa.