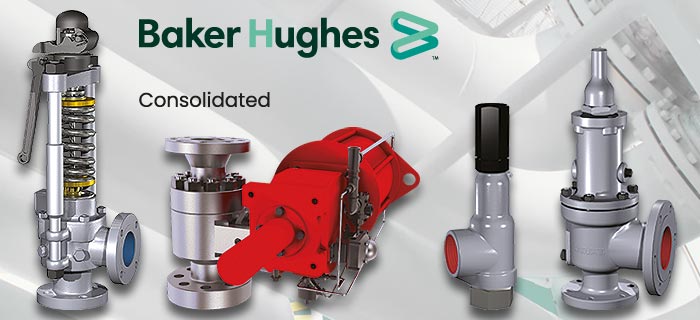 E.P.&S. is your distributor for Baker Hugues™ CONSOLIDATED safety relief valves
Since 1879, Baker Hugues™ Consolidated safety valves have been known for exceptional quality, performance and dependability. Because safety valves play an important role in keeping people and equipment safe, it is important that they be reliable in even the most demanding real-world applications.
That's why Consolidated works closely with our customers and regulatory organizations to configure, engineer, and manufacture safety valves that can help maintain safer operating conditions in a full range of environments possible, with a leading expertise and truly global support.

Safety relief valves often serve as the point-of-protection against potentially dangerous circumstances, so it is important that they be dependable. Consolidated safety relief valves have maintained a reputation for excellence and reliability for more than a century.
Consolidated relief valves are in compliance with several ASME sections making them a good choice for a range of applications. The service valves meet ASME Section III, Class 1, 2 and 3 valve specifications as well as ASME Section VIII safety related and Section I commercial applications.